Ann Teehan– AnniePooh
Ann Teehan, from Greystones in Co Wicklow, first became inspired to set up a business offering eco-friendly baby products because one of her children had severe eczema, and she was also conscious of the high volume of nappies being disposed of in bins.
---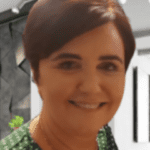 Antoinette Moore-  Pyramid Holistic Centre
Antoinette Moore offers reflexology, massage and aromatherapy courses from the Pyramid Holistic Centre. Her central mission is to help people wishing to either change careers or take their existing skills as a therapist to another level.
---
Barbara O'Flaherty-  Let's Get Digital
Barbara O'Flaherty, from Bunnanadden, Co Sligo, has over 17 years marketing experience in sectors such as retail, tourism, hospitality, entertainment, industrial, and services. This gave her a solid foundation to launch her own agency, Let's Get Digital, in July 2019.
---
Caroline Cullen– The Roots of Ireland
Caroline Cullen and her husband Steve always had a yearning to set up a business conducive to family life and to their shared love of nature. That yearning was fulfilled in January 2020, when Caroline, who is originally from Cork but based in her husband's home town of Leixlip, Co Kildare, set up The Roots of Ireland.
---
Cathy Fitzgibbon– The Culinary Celt
An experienced media professional with a background in marketing, Cathy has turned her passion for food education into a career. Now, The Culinary Celt amplifies the voices of Irish food producers and actively promotes the areas of wellbeing and sustainability through her food writing and published academic research work.
---
Claire Keane – Second Street Bakeshop
The founder of Second Street Bakeshop in Carrigaline in Cork first started cooking and selling her homemade caramel squares to fellow students in secondary school, as a means of raising funds for summer trips to visit the United States.
---
Deirdre Corcoran – First Options Fertility
Deirdre Corcoran set up First Options Fertility in Gorey, Co. Wexford, after noticing a lack of adequate fertility services around the South East region.
---
Edel Hayes – Accelerate Accounting Solutions
It wasn't until Edel Hayes saw the struggles of the entrepreneurs among her circle of friends that the certified chartered accountant realised where a business of her own could add value.
---
Emilie Mjorndal – Emilie's Woodfire Kitchen
Emilie's Woodfired Kitchen opened in Glenbeigh in March 2019, and such has been its success that she is now on the cusp of opening a second premises, a bakery in Kilorglan.
---
Emily O'Callaghan – Achill Island Film Festival
Emily O'Callaghan, who is originally from Dublin but is now living on Achill Island in Co Mayo, moved west in September 2021, after she decided to combine her love of films, Achill and event organising by starting the Achill Island Film Festival.
---
Feena McBride – The Arty Fox
Feena McBride, from the village of Kilmacrennan in Co Donegal, found inspiration from the Covid-19 pandemic to start her business, The Arty Fox, in November 2020.
---
Fiona Young – Milis
From paraffin wax to synthetic fragrance oils, Fiona knew from her 20-year career as an oncology nurse the dangers these products posed to people's health and moved to create a limited range of candles that were vegan, sustainably sourced and carbon free.
---
Georgia Quealy – Bon Chocolatiers
Originally from Roscrea in Co Tipperary, Georgia Quealy and her boyfriend/business partner, Daniel Linehan set up their company, Bon Chocolatiers, in his home town of Athlone, Co Westmeath, in October 2020.
---
Helena Golden – Helena Golden Willow Woman
Helena Golden had been working in management roles in the food industry and in community and rural development before she decided to branch out on her own with her basket making business.
---
Kate Beckett – Optima Speech Therapy / Resourceible.com
Kate Beckett, founder of Optima Speech Therapy and Resourceible.com, author and speech and language therapist working to help more children access speech and language therapy services and resources.
---
Klara O'Leary – Care Box Collection
Care Box Collection is a wellness-focused gift company which creates unique, meaningful and affordable gifts for yourself, a loved one, your company, clients or team and delivers them directly across Ireland, the UK and EU.
---
Laura Stakelum – Stakelum Consultancy
Originally from Holycross, Co Tipperary, Laura Stakelum spent 15 years living and working in Dublin, where she trained as a chartered accountant specialising in corporate finance, before spending six months in Tipperary working from home during the pandemic.
---
Linda-Gene Byrne – The Holding Pond
When Linda-Gene Byrne learned that Irish consumers were spending €5billion a year with online retailers, of which €3billion was leaving the country to non-indigenous companies, she felt compelled to try to reverse the trend.
---
Lisa Breslin – Imagine Lab
The Covid-19 pandemic provided the catalyst for Lisa Breslin to leave full-time employment to start her own business. Her company, Imagine Lab, was born out of Lisa's passion for design and is underpinned by her 20-year career in creative industry.
---
Lyndsay Considine – LC Digital 
Lyndsay Considine runs LC Digital, a digital marketing and social media consultancy, management and training company, from her home in Drumlish, Co. Longford.
---
Lucianne Hare – Nourished in Nature Ireland
Nourished in Nature Ireland offers one-to-five-day wellness and adventure retreats which combine wellness activities such as yoga and meditation with adventurous pursuits such as hiking and surfing.
---
Margaret Coyne – Margaret Coyne Couture
A growing weariness around the commute to her job with a leading designer in Dublin compelled Margaret Coyne to make Dowra, Co. Cavan, a permanent home – not just for herself and her husband, but also her budding dress-making business.
---
Nell Stritch – Pressed Flowers by Nell
Pressed Flowers by Nell started with founder Nell Stritch making her wares at her kitchen table. But while online sales were strong in those early stages, she knew there was no substitute for high-street footfall.
---
Niamh Dooley – BiaSol 
A pandemic lockdown project across two continents led Niamh Dooley, from Athlone, Co Westmeath, and her brother Ruairi, to create BiaSol, a business that upcycles spent grain from breweries into healthy food products.
---
Nikki Curran – Nikki Curran Career Clinic
After 35 years away, Nikki Curran returned to her native Sligo, having taken 20 years out to raise her family. She had previously worked in the hospitality, corporate, and training sectors in the areas of management, recruitment and training.
---
Olive Keyes – Pilates and Wellness Retreats
Olive Keyes found that wellness retreats both in Ireland and abroad often placed too much focus on Pilates and yoga, and too little on the light entertainment of exploring local history and culture.
---
Paula Hawes – The Burren Butcher
The arrival of budget supermarket Aldi to a nearby town in 2017 spelled the end of Neil and Paula Hawes' retail butcher shop in Lisdoonvarna, Co. Clare. Firm in their commitment to the trade, and backed by local customers hungry for more upmarket fare, the Hawes pivoted and returned to the market in June 2020 with The Burren Butcher.
---
Rebecca Power– Repower Quality
Rebecca Power had been working as a quality specialist in the pharmaceutical industry for 12 years before setting up her own firm, Repower Quality, in January 2021.
---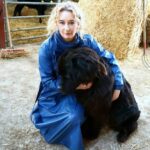 Rita Maunsell – WAWETS
In 2019, Rita Maunsell and her family sold their home in North Kerry to fulfil a life-long dream of owning a dairy farm. They relocated to Athlacca, Co. Limerick, where over the next year they worked hard and invested in building up a dairy enterprise.
---
Rosemary O'Shea – Tullahay Farm
Rosemary O'Shea always had a keen interest in natural foods and healthy eating. She grew up on a dairy farm in South Tipperary where her grandmother drank whey and believed in its natural goodness.
---
Sacha Ben Elmansour – Zizo
Originally from Kilmeaden, Co Waterford, Sacha Ben Elmansour chose Dunmore East as the ideal location to start her business and raise her family, after returning from a seven-year stint in Malta, where she worked in data analytics.
---
Sara Ross – FiorSó
Sara is from the North East of England but lives in her husband's home county of Kerry. She operates her jewellery firm, FiorSó, from her studio where she makes statement jewellery inspired by the Art Deco and Art Nouveau influences in London, Paris and Shanghai – where Sara lived and worked for many years.
---
Sarah Fitzpatrick – Lakeland Digital & Print
Sarah Fitzpatrick, from Kilbeggan, Co Westmeath, was working remotely as a social media manager for a UK company when she and her business partner, Anita Loughlin, who worked for the same UK company, decided to branch out on their own with Lakeland Digital & Print in June 2021.
---
Sheila Murphy – Beo Ecology
Sheila Murphy left her role as a senior ecologist with an engineering consultancy to set up her own ecological services business, Beo Ecology, in August 2021.