Arabella Page– ClearMove
As a practical problem solver who loves finding solutions, Arabella Page created the perfect business – arranging everything from valuations to removal vans for those clearing out a home.
---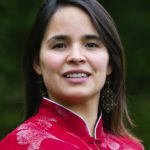 Arantxa López– ID Translation
With their first company, ID Languages, Arantxa, who studied Childhood Education & Language Teaching, created a way to make learning a new tongue more efficient and enjoyable by teaching languages through drama and dance.
---
Cori Calvert – GES Energy
It seems fitting that Cori Calvert's business is an energy company as she appears to have enough energy to fuel the Munster rugby team. Her company, GES Energy, has adapted the business model of the government-backed energy efficiency company she worked for in California to target Irish firms with an offering of up to 60 per cent                                                        energy savings with no up-front costs.
---
Denise Mulvaney– Astara
After 10 great years working in web design and user experience in London, Denise Mulvaney decided to take the plunge and set up her own company on home turf.
---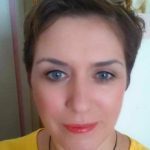 Eimear Kelly– Darcy the Dingo
Darcy the Dingo began life as a fun way for an uncle in Australia to connect with his nieces and nephews back in Ireland whom he had yet to meet. Before long, his sister realised how much her children loved Darcy and spotted a business opportunity.
---
Elaine Boyle– Pip and Pumpkin
Having experienced the devastation of two miscarriages, and the sheer joy that two healthy children bring, Elaine understands the need to feel connected to others in good times and bad.
---
Karina Kelly- mypicdrop
Karina Kelly is something of a serial entrepreneur. The Roscommon native who now lives just outside Donegal town with her husband and two children recently set up her third business while the other two are still going concerns.
---
Kylie Magner– Magners' Farm
With just 10 hens, Kylie Magner started her own pasture-raised egg business and now, a year later, people flock to various Farmers' markets around Tipperary every weekend to get their hands on Magners' Farm eggs.
---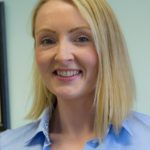 Leah Purcell– Able Bodies Physiotherapy
She has travelled far and wide working with some of the best physiotherapy practitioners and now Leah Purcell is running her own gold-standard physiotherapy practice back home in County Kildare.
---
Linda Byrne– Linda Byrne Illustration
Linda Byrne is a determined artist. Despite never winning any of the many art competitions she entered as a schoolgirl, she continued pursuing her dream of becoming an animator.
---
Liz Gavin– Eur Digital Village
Liz Gavin combined her love of European Policies with her passion for agriculture and sustainability to create Eur Digital Village, which helps businesses and groups access EU funding.
---
Rachel Graham– Rachel Graham Nutrition
A qualified Nutritional Therapist and Medicinal Chef with over 25 years' experience in the food business, Rachel Graham now runs her own nutrition business.
---
Roya Elison– DetourGuide.com
With a lifelong love of stories and exploring new places, it's no wonder that Roya Elison set up her own business helping people discover and explore some of the most overlooked places in the world.
---
Samantha Stuart- Pretty Bowtique
After working in the insurance industry for 12 years, Samantha Stuart embarked on a creative career in 2017 when she founded Pretty Bowtique after having her third child.
---