Arabella Page– ClearMove
As a practical problem solver who loves finding solutions, Arabella Page created the perfect business – arranging everything from valuations to removal vans for those clearing out a home.
---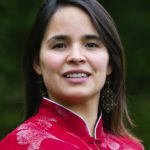 Arantxa López– ID Translation
With their first company, ID Languages, Arantxa, who studied Childhood Education & Language Teaching, created a way to make learning a new tongue more efficient and enjoyable by teaching languages through drama and dance.
---
Bernie Murphy– Bernie Murphy Textile Artist
The rugged Atlantic Coastline of Donegal has always acted as an inspiration for Bernie Murphy. When she sits down to design her 'wearable art', she can hear, smell and sense her surroundings
and tries to transfer that authentic perspective to every piece of work she creates.
---
Carina Monteith– Team Bride
Having worked as a bridal buyer for one of Ireland's leading bridal departments for several years, Carina Monteith knew all about the preparations that go into planning the perfect wedding.
---
Ciara Mulrooney – Recalibrate Sligo Injury Clinic
Having grown up as an active and sporty youngster, Ciara Mulrooney experienced her fair share of injuries. She gave everything 100 per cent and sometimes paid the price.
---
Cori Calvert – GES Energy
It seems fitting that Cori Calvert's business is an energy company as she appears to have enough energy to fuel the Munster rugby team. Her company, GES Energy, has adapted the business model of the government-backed energy efficiency company she worked for in California to target Irish firms with an offering of up to 60 per cent                                                        energy savings with no up-front costs.
---
Denise Mulvaney– Astara
After 10 great years working in web design and user experience in London, Denise Mulvaney decided to take the plunge and set up her own company on home turf.
---
Elaine Boyle– Pip and Pumpkin
Having experienced the devastation of two miscarriages, and the sheer joy that two healthy children bring, Elaine understands the need to feel connected to others in good times and bad.
---
Elaine Bradley-Ryan– Ideation Marketing
After 20 years of international marketing experience, working with some of the world's largest brands, Elaine Bradley-Ryan has harnessed her expertise and knowledge to set up her own sales and marketing agency.
---
Julie Callaghan – The Old Rectory Country House
Julie Callaghan is not fazed by a change of career or country. Born in Chicago and reared in Trim, Co Meath, Julie worked in the United States, Switzerland and Australia, in roles as diverse as running an equestrian programme to working as a PA, to the Chief Financial Officer of an international transport leasing company. In 1994, she returned to Ireland where she now runs The Old Rectory Country House in Fenagh, Co Leitrim.
---
Kate Connolly– Kate Connolly Jewellery
Kate Connolly's range of jewellery is unique to her homeplace in Sligo's Drumcliffe – the final resting place of W.B. Yeats. Each carefully designed piece of jewellery is inspired by the lyrical and romantic poetry of Yeats and the beautiful, mystical landscape of Co. Sligo.
---
Kylie Magner– Magners' Farm
With just 10 hens, Kylie Magner started her own pasture-raised egg business and now, a year later, people flock to various Farmers' markets around Tipperary every weekend to get their hands on Magners' Farm eggs.
---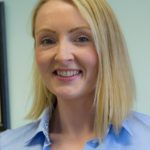 Leah Purcell– Able Bodies Physiotherapy
She has travelled far and wide working with some of the best physiotherapy practitioners and now Leah Purcell is running her own gold-standard physiotherapy practice back home in County Kildare.
---
Linda Byrne– Linda Byrne Illustration
Linda Byrne is a determined artist. Despite never winning any of the many art competitions she entered as a schoolgirl, she continued pursuing her dream of becoming an animator.
---
Liz Gavin– Eur Digital Village
Liz Gavin combined her love of European Policies with her passion for agriculture and sustainability to create Eur Digital Village, which helps businesses and groups access EU funding.
---
Lorraine O'Dwyer– Gallivanting Tours
Those who love hearing a great story while exploring new places are the perfect customers for Lorraine O'Dwyer's Gallivanting Tours in County Wexford.
---
Rachel Graham– Rachel Graham Nutrition
A qualified Nutritional Therapist and Medicinal Chef with over 25 years' experience in the food business, Rachel Graham now runs her own nutrition business.
---
Samantha Stuart- Pretty Bowtique
After working in the insurance industry for 12 years, Samantha Stuart embarked on a creative career in 2017 when she founded Pretty Bowtique after having her third child.
---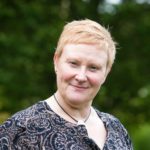 Sarah Hannon – RiRaw Healthy Pet Treats
Deep down Sarah Hannon always harboured a desire to start her own business – but never did she think it would end up being in the dog treats sector.
---
Tara Lane– Centre Piece Rosettes
In March 2016, Tara set up Centre Piece Rosettes in Kilcock, Co Kildare using her extensive list of contacts to gain a foothold in the expanding sector. Now Centre Piece Rosettes is the second largest company supplying rosettes in the country.
---