Anna Carmody– Little Red Edu
Product design graduate Anna Carmody always wanted to start her own business and in 2018 she did just that at her Co. Offaly family home.
Anna started Little Red Design Studio in 2018, but one year later she pivoted and launched Little Red Edu, with a focus on e-learning for children.
---
Arabella Page– ClearMove
As a practical problem solver who loves finding solutions, Arabella Page created the perfect business – arranging everything from valuations to removal vans for those clearing out a home.
---
Bernie Murphy– Bernie Murphy Textile Artist
The rugged Atlantic Coastline of Donegal has always acted as an inspiration for Bernie Murphy. When she sits down to design her 'wearable art', she can hear, smell and sense her surroundings and tries to transfer that authentic perspective to every piece of work she creates.
---
Ciara Mulrooney – Recalibrate Sligo Injury Clinic
Having grown up as an active and sporty youngster, Ciara Mulrooney experienced her fair share of injuries. She gave everything 100 per cent and sometimes paid the price.
---
Elaine Bradley-Ryan– Ideation Marketing
After 20 years of international marketing experience, working with some of the world's largest brands, Elaine Bradley-Ryan has harnessed her expertise and knowledge to set up her own sales and marketing agency.
---
Julie Callaghan – The Old Rectory Country House
Julie Callaghan is not fazed by a change of career or country. Born in Chicago and reared in Trim, Co Meath, Julie worked in the United States, Switzerland and Australia, in roles as diverse as running an equestrian programme to working as a PA, to the Chief Financial Officer of an international transport leasing company. In 1994, she returned to Ireland where she now runs The Old Rectory Country House in Fenagh, Co Leitrim.
---
Kylie Magner– Magners' Farm
With just 10 hens, Kylie Magner started her own pasture-raised egg business and now, 3 years later, Kylie has close to 1000 hens and Magners' Farm eggs are eaten in homes and cafes all across Ireland.
---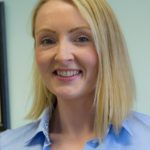 Leah Purcell– Able Bodies Physiotherapy
She has travelled far and wide working with some of the best physiotherapy practitioners and now Leah Purcell is running her own gold-standard physiotherapy practice back home in County Kildare.
---
Linda Byrne– Linda Byrne Illustration
Linda Byrne is a multi-award winning illustrator, inspired by a timeless love of visual storytelling, Bauhaus design, bright colours and animals. With a passion for classical hand drawn craftsmanship, she specialises in live event illustration by attending events and creating artwork on the spot.
---
Liz Gavin– Eur Digital Village
Liz Gavin combined her love of European Policies with her passion for agriculture and sustainability to create Eur Digital Village, which helps businesses and groups access EU funding.
---
Samantha Stuart- Pretty Bowtique
After working in the insurance industry for 12 years, Samantha Stuart embarked on a creative career in 2017 when she founded Pretty Bowtique after having her third child.
---
Sinead Brady – A Career To Love
Sinead Brady admits to taking something of a long and winding road to her career in professional coaching and career guidance. After completing her training as a barrister, she found the realities of the Law Library somewhat different to what she'd envisaged and turned instead to an MA in Education Guidance and Counselling.
---
Siobhán Stack- Ulluv
Ulluv, which comes from the Irish word ullamh meaning ready or prepared, provides online retail solutions for significant events in a woman's life. Siobhán says the fundamental aim of the business is to help women be ready or prepared for anything.
---
Tara Lane– Centre Piece Rosettes
In March 2016, Tara set up Centre Piece Rosettes in Kilcock, Co Kildare using her extensive list of contacts to gain a foothold in the expanding sector. Now Centre Piece Rosettes is the second largest company supplying rosettes in the country.
---