Abaigéal Warfield – Dragonfly Yoga
The remote working culture, accelerated by Covid-19, has given Abaigéal Warfield and her husband a new lease of life. They moved from their native Kildare and bought an old farmhouse in Ballyhaunis, Co. Mayo, which they are renovating ahead of their first child's arrival in a few weeks.
---
Aine Kinsella – Tara Hill Flowers
It was 3.30am when Aine Kinsella had her lightbulb moment about changing her life. She was leaving her warm bed to drive to Dublin from Wexford to fly to Birmingham for work, knowing she would not be home until 10pm.With two small children and a husband who also had a demanding job, Aine felt things couldn't continue. She began researching and soon was sowing seeds on the sloping hillside of their farm and Tara Hill Flowers began.
---
Ali Franks – Clonakenny Flower Farm
The global pandemic gave Ali Franks the push she needed to set up the business she always dreamed of – a bespoke florist and flower farm. Ali began by selling flowers at the farm gate but word of mouth and social media raised her profile and she was approached by a local Neighbourfood outlet to supply them.
---
Ali Gibbons – Lou & Belle
Ali Gibbons' childhood dream was to have her own shop. After a decade of working in the corporate world, she finally took the plunge to make her dream a reality. Responding to a gap in the market, which she spotted following the birth of her two baby girls, Ali launched Lou & Belle in September 2019.
---
Avril McMonagle – Meantóir
Avril McMonagle's breast cancer diagnosis in 2017 was a lifechanging moment, forcing her to take stock of her life and career. She wanted her next step to be as innovative and creative as possible so did something she had long dreamed about — setting up her own business.
---
Barbara Marin – Bright Days Media
Barbara Marin's previous careers as a journalist and in the tourism industry provide the perfect backdrop for her new business – Bright Days Media. One of the core values of her business is to help customers make the most of what they have already in terms of time, ability and resources.
---
Bríd O'Brien – Albatel
Brid O'Brien always wanted to run her own business and after working as a leader in HR for over 25 years, she made the leap and set up Albatel in November 2019. Less than two years on, Brid is leading a team of seven, providing outsourced Human Resources Management for companies all over Ireland.
---
Caitríona Cullen – Cullen Nurseries 
Caitriona Cullen started her self-employment journey, while on a career break, in the middle of a pandemic, home schooling 3 young boys. Caitríona considered what work she could do at home without disturbing her children's routines too much.
---
Carmell DeMello – Energy Balance Fitness Online
Having worked as head of group fitness for UL Sport for 13 years, Carmell DeMello decided to branch out on her own after the Covid-19 pandemic led to fitness classes migrating online.
---
Carol Keenan – Carol Keenan Guidance
When the global pandemic left many people feeling lost, it inspired Carol Keenan to launch her own business as a career guidance counsellor and life coach. Carol has always been a passionate champion of others with their goals.
---
Carole McGuinness – Child's Play ABA
Carole McGuinness is a behaviour analyst with over 15 years' experience in Applied Behaviour Analysis (ABA) and Special Education. She became an entrepreneur to showcase ABA as a cost- effective, international best-practice model that empowers parents and teachers to plan an effective education for their child, irrespective of diagnosis, disability, or delay.
---
Catriona Callaghan – The Bunnery
When the Covid-19 pandemic hit in March 2020, cancelled parties and events meant future orders would be uncertain. Catriona had always wanted to share her knowledge and skills in baking and cooking through delivering courses, so the pandemic provided an opportunity for her to make that dream come true.
---
Clare O Connor – Invictess 
Clare founded Invictess, the only organisation in Ireland solely dedicated to working with and advocating for females challenging stereotypes in STEM and non-traditional roles.
---
Denise Hofler – H&H Design & Detail
Denise Hofler was working behind the scenes on a new design company when Covid gave her the final push to launch. Her husband's travel business was put on the back burner because of the pandemic so they joined forces to create H&H Design & Detail.
---
Emma Lynch– EQ Vibration
Emma Lynch's 16-year career working in the pharmaceutical industry revealed emotional intelligence training as the key to unlocking team and individual high performance. Emma has set up a consultancy firm, EQ Vibration (EQV), to help medical affairs professionals thrive in the pharmaceutical industry.
---
Faye Anna Rochford – FéRí
Faye Anna Rochford's love of creativity and design was fostered from an early age, surrounded by antiques and re-purposed furniture on her family farm in Cleariestown Co. Wexford. She loved experimenting with different textures and textiles. Adapting and upcycling old garments was particularly exciting to her.
---
Finola Fegan – Finca Skin Organics
Finola was running her own engineering company with another female engineer – a school friend from her home town of Mayobridge, outside Newry. But after 20 years in the business, she had achieved all she wanted and decided to establish a cosmetics company to help other people with rosacea.
---
Gráinne Mullins – Grá Chocolates
When Gráinne Mullins won The Euro-Toques Young Chef of the Year in 2019, it opened up a host of new opportunities that involved a job in a high-end restaurant in Indonesia and plans to travel around the world.
---
Hazel Hendy – Steiriliu and Dental Organiser
Hazel Hendy, who is originally from Co Kildare, and is now based near Roscahill, Co Galway, cannot remember a time when she wasn't in business. She started selling daffodils on the side of the road when she was 10.
---
Jan Douglas – Rocky Island Speckle Park Beef
Jan Douglas, who comes from a farming background in Ballivor, Co Meath, felt the lure of the land in setting up her own business, Rocky Island Speckle Park Beef, in October 2019.
---
Joanne O'Herlihy – JL Designs
Joanne spent a year working as a graphic designer in a print studio before striking out on her own in February 2019 with JL Designs, a graphic design studio based in the heart of her home town of Clonmel, Co Tipperary.
---
Katie Brandon Byrne – Lil & Izzy
Katie Brandon Byrne, from Bray, Co Wicklow, stepped away from her career as a global buyer for Primark to launch Lil & Izzy, a sustainable, organic clothing brand for children and babies, in August 2019.
---
Katie Mugan – Nursing Mama
Katie Mugan is one of Irelands best-known and most trusted breastfeeding experts and award-winning lactation consultants. As an experienced General, Paediatric and Public Health Nurse for over 20 years, Katie is passionate about empowering parents on all aspects on infant feeding and newborn care.
---
Kel Galavan – Mrs Smart Money
When Kel Galavan stepped back from her 16-year career in pharmaceuticals to spend more time with her children, she could never have imagined the path it would take her on.
---
Kim Young – Misunderstood Heron
Adventure and entrepreneurship are in Kim Young's blood; her parents opened Killary Adventure Centre in the beautiful Connemara fjord in the 1970s. Growing up with adventure all around, it's no wonder she spent her early years travelling the world and now has become an entrepreneur herself – back home in Killary.
---
Laura Cavanagh – Be Our Guest
Laura always had a desire to set up her own business and, in fact, had established one when she was in her 20s before her career took off. On returning home to Buncrana, Co.Donegal, Laura decided to go it alone again and set up an app development company called Glitterbug, with her partner Colin Vaughan.
---
Mairead Guinan – Neighbourfood Tullamore
Mairead Guinan grew up on a farm, studied microbiology and worked in quality improvement for healthcare, so knows the effects good, local food has on your body – and the environment. She started Neighbourfood Tullamore as she believes in people eating 'real' food from local growers to improve their health, the environment and support the local economy.
---
Mary O'Sullivan – Beara Bitters
Having grown up on a farm in Kerry, along the Wild Atlantic Way, and acquiring experience in botany, Mary O'Sullivan knew how to select the right botanicals to concoct the perfect infusions for cocktails.
---
Maureen McCowen – Soft Skill Success
Public speaking, whether it's delivering a presentation or speaking up in a team meeting, can be more challenging than it looks, and Maureen McCowen's business is all about empowering people to boost these skills.
---
McKinley Neal – Whole Foods PAX & Eco Goods
When McKinley Neal moved to Ireland from Germany in 2016, she was shocked at the amount of unnecessary plastic packaging on supermarket shelves. To reduce the reliance on single-use resources and encourage the reuse of materials, she and business partner Kirstin McDonagh opened PAX Whole Foods & Eco Goods, a sustainable store in December 2018.
---
Niamh Hogan – Agile Digital Strategy
Having carried a passion for technology and all things digital from an early age to university and throughout her career, Niamh Hogan is now leading her own business providing complete digital marketing services.
---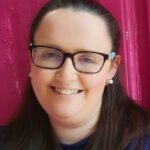 Niamh Maher – Aghaboe Food 
Niamh Maher always had a love of baking and some of her happiest childhood memories are of helping out in the kitchen at her family farm in Laois. She developed her artisan bakery business — Aghaboe Farm Foods — from that same 200-year old family farm in the Pike of Rushall, surrounded by the lush Laois countryside.
---
Niamh O'Connell – Esmerelda Botanicals
Niamh O'Connell had worked in the pharma sector for a number of years in sales before taking a career break in 2015 and retraining as a natural perfumer. That led to a further period of learning, trialling and developing products, ahead of starting to trade with Esmerelda Botanicals, her new business, in October 2020.
---
Olivia Norman – Naivilo
Nature loving scientist Olivia Norman always made her own facial oils to treat her skin conditions. But it was when she started making deodorant as a result of her underactive thyroid that a business idea was formed.
---
Phillippa Christie – Equine Academy
Phillippa Christie's new equestrian business was driven by a need to connect when physical, face-to-face connection was effectively prohibited due to Covid-19 restrictions.
---
Polly Doyle – Polly and Andy
A simple comment from Polly Doyle's four-year-old son broke her heart – and led her to set up her clothing company. Andy is autistic and wasn't then able to communicate fully but, after pulling on new soft trousers, said: 'these don't hurt'.
---
Roisin Keown – The Brill Building
Just months after setting up The Brill Building, Roisin Keown's creative advertising agency became the most awarded new creative agency in Ireland. Originally from Antrim, Roisin has 20 years' advertising experience, having grown through the ranks with DDFH&B Group.
---
Sarah Hoban – OHS Consulting
Before setting up her own occupational health and safety business, Sarah Hoban had 12 years' experience in the field, working in Ireland and Australia, building expertise in risk management across multiple diverse environments from oil and gas to construction and retail.
---
Shannon Forrest – Rívesci
Being an entrepreneur is a passion for Shannon Forrest who opened a jewellery shop when she was just 25. She loves putting hard work into a concept and seeing a brand grow and develop.
---
Sharon Farrell – FACE Credit Consultancy
Sharon Farrell had worked in credit management for over 20 years with SMEs and multinationals, before setting up her own credit management consultancy practice. During her time working in the credit industry, she saw a gap in the market for specialised consultancy services.
---
Sharon Huggard – The Style Coach
As a young child, Sharon Huggard watched her mother transform into a Hollywood star when she got dressed up for dinner dances. The power of this instantaneous transformation through style stuck with her and is at the heart of her business mantra 'Style…it's a feeling'!
---
Suraya Diaz – Dr. Suraya Diaz Ltd
Dr Suraya Diaz enjoyed a successful career in medical scientific research in countries across Europe before moving to Galway to set up her organic health foods and cosmetics businesses.
---
Una Wycherley – Larkin's Hill Farm
Una Wycherley had already been working in horticulture for a number of years when she decided the time was right to set up her own business, Larkin's Hill Farm, a primary producer of leafy green crops, on a mixed farm near the village of Puckane, Nenagh, Co Tipperary.