Anna Dobson– Love Mo Chuisle
For Anna Dobson – founder of Irish fashion brand Love Mo Chuisle – her three children are her inspiration. The name itself translates to "Love My Darlings" which is what she calls her three small boys to this day.
---
Clodagh Shannon– Nonna Diary
Nonna Diary started as a hobby to inspire Kerry woman Clodagh Shannon on her own weight loss journey. Formerly a Kindergarten teacher in Abu Dhabi and hotel receptionist, the Killarney native took a leap of faith to establish her business in May 2018 having noticed a gap in the market for the quirky, motivational fitness and weight-loss diaries she designs.
---
Emily Brick– Athena Analytics
Emily Brick turned her passion for data into a business by building a suite of analytics products to help schools analyse their students' exam results, to support students and help them achieve their academic potential.
---
Erica Hargaden – Babogue
Trying to get a baby into a sleeping routine is challenging for all new parents, whether it's their first time or their fourth time. When Erica Hargaden found a sleeping routine that worked for her own three kids, she found friends coming to her for advice. This led her to train as a Paediatric Sleep Consultant and set up her own practice, Babogue. 
---
Gerardine Ryan – Allwoman
After a long and varied career in the beauty sector, Gerardine Ryan saw an opportunity to use her skills and knowledge to bring benefits to cancer patients.
---
Joan Mahon– Elevate HR & Coaching 
Joan's journey into entrepreneurship started largely by accident when she took a leave of absence in 2017 to finish a Master's in Business Practices with the Irish Management Institute and was offered freelance consultancy work within two days of her leave commencing.
---
Michelle Moyles– Ignite Design & Marketing
A love of art from an early age has blossomed into a successful career in Graphic Design for Michelle.In 2017, she decided to craft her own path with the establishment of Ignite Design & Marketing – specialising in graphic design, marketing and web design.
---
Nicola Grills – Grills Spirits
With the world experiencing a new gin craze in the last few years, it can be hard to break into the market, but Nicola Grills' unique creation has become an award-winning gin less than a year after launching.
---
Síle Headen– Machado Men's Grooming
Having spent ten years working in female cosmetics, Laois woman Síle Headen came to a realisation – she had had enough of it! She was tired of what was on the market for women and a visit to a Hamburg tradeshow solidified what she already knew. High-quality, natural skincare options for men are nowhere near as plentiful as those for women.
---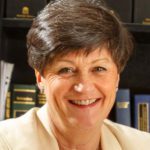 Susan Bourke– LegalRSS.ie
Susan Bourke was training solicitors in digital marketing when she noticed many were struggling to market their firms online. So, she set up LegalRSS.ie, a powerful yet simple online marketing platform specifically for lawyers and legal services businesses in Ireland – a unique service in this country.
---