Anna Dobson– Love Mo Chuisle
For Anna Dobson – founder of Irish fashion brand Love Mo Chuisle – her three children are her inspiration. The name itself translates to "Love My Darlings" which is what she calls her three small boys to this day.
---
Asumpta Gallagher – Best Practice
Asumpta Gallagher is the owner and founder of Best Practice, a Consultancy and Training Business, which specialises in the area of Primary Care and General Practice.
---
Clodagh Shannon– Nonna Diary
Formerly a Kindergarten teacher in Abu Dhabi and hotel receptionist, the Killarney native took a leap of faith to establish her business in May 2018 having noticed a gap in the market for the quirky, motivational fitness and weight-loss diaries she designs.
---
Deirdre Doyle – The Cool Food School
Trying to encourage kids to eat healthy foods can be challenging, but Deirdre Doyle has come up with a fun and interactive way to educate children on healthy eating.
---
Emily Brick– Athena Analytics
Emily Brick turned her passion for data into a business by building a suite of analytics products to help schools analyse their students' exam results, to support students and help them achieve their academic potential.
---
Erica Hargaden – Babogue
Trying to get a baby into a sleeping routine is challenging for all new parents, whether it's their first time or their fourth time. When Erica Hargaden found a sleeping routine that worked for her own three kids, she found friends coming to her for advice. This led her to train as a Paediatric Sleep Consultant and set up her own practice, Babogue. 
---
Gerardine Ryan – Allwoman
Allwoman is an awarding winning skincare clinic and e-commerce store based just outside Nenagh. Gerardine has over 30 years' experience and now specialises in the provision of beauty treatments, specialised skincare, nail care and personal care to recently diagnosed cancer patients as well as those living beyond cancer.
---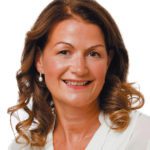 Jane Downes – Part-time.ie
A chartered accountant by background, Jane Downes decided to venture into entrepreneurship with a recruitment platform for part-time employees after taking a part-time role herself when her eldest child was starting school.
---
Jennifer Doyle – Millb
ee Studio
Having graduated from college with a degree in Interior and Furniture Design at the start of the financial crisis in 2007, Jennifer Doyle, from Gorteen, Killeigh, Co Offaly, quickly realised there would be limited career opportunities in the prevailing economic climate.
---
Kate Dempsey – Kinsale Mead
Standing in the footprint of the Great Mead Hall of Tara inspired Kate Dempsey and her husband Denis to leave their multinational tech jobs and open Ireland's first meadery in 200 years.
---
Kay Lyng– K Kajoux Jewels
A trip to a bead shop in Dublin in 2011 resulted in Kay Lyng designing and creating a unique necklace for a friend and now West End show stars have been spotted wearing her jewellery.
---
Marie O'Dowd – Wilder & Gold
Marie O'Dowd was so committed to the idea of setting up a business venture of her own that she walked away from a career as a buyer with Penneys to set up her home living store and café/deli in Ballymahon, Co Longford.
---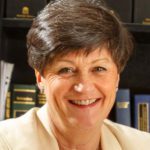 Susan Bourke– LegalRSS.ie
Susan Bourke was training solicitors in digital marketing when she noticed many were struggling to market their firms online. So, she set up LegalRSS.ie, a powerful yet simple online marketing platform specifically for lawyers and legal services businesses in Ireland – a unique service in this country.
---
Taralouise McCaughey – Zinc Media Agency
Taralouise is a skilled Social Media Marketer, Event Manager, and founder of ZINC Media Agency. She helps businesses find their creative voice through various services and workshops.
---
Triona Spellman – Darcybow
Triona Spellman has always been obsessed with clothes – dresses to be more specific. From a young age, she knew what she liked and was particularly interested in the colours, the fabric and where the ribbons were placed.
---
Vicki O'Donnell – Red Oaks Technology
Vicki O'Donnell calls Gorey, Co. Wexford, home but her job often has her on the move. After leaving Maynooth University with a post-grad in Geographical Information Systems and Remote Sensing, Vicki's skills in mapping, satellite imagery, and data and information management would lead her to joining Ireland's Rapid Response Corps, a specialised team tasked with providing support in the world's worst disaster zones.