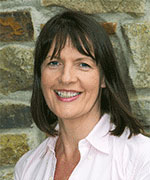 Aedamar Cassidy – Aedamar's Curds
Bringing a mayonnaise jar filled with her homemade lemon curd to a dinner party, instead of a bottle of wine, sparked the idea for Aedamar Cassidy's business.
---
Ailbhe Gerrard – Brookfield Farm Hiveshare
Ailbhe Gerrard grew up in a hidden paradise on the shores of Lough Derg in Co Tipperary. And although she left to pursue a successful construction project management career, she always felt a pull home.
---
Aileen Barron – Green Acre Marketing
Having grown up on a farm, Aileen Barron has spent her whole life immersed in the world of farming and agribusiness.
---
Aisling Gillespie – Bidlims Moods
When Aisling Gillespie's mother Briege, nicknamed Bidlims by her family, moved from Dublin to the beautiful hills of Donegal, she joined the ICA to get to know the locals.
---
Alma Jordan – Agrikids
Having grown up on a farm herself, Alma Jordan was aware of the dangers of farm life. But it wasn't until she became a mother that she fully realised the extent of just how dangerous farms could be — especially to young people.
---
Angela Mahon – Truzees
It was when designer Angela Mahon became a mother that she noticed a gap in the market for unique baby gifts. She found that buyer options were limited to a few items, such as photo frames and clothes, so she decided to design alternative gift products herself.
---
Ann O'Reilly  – Design Studio
After a break of 15 years from making bespoke bridal and evening wear, Ann O'Reilly is now joining forces with renowned and up-and-coming Irish designers. Just over a year after she set up her new company, Design Studio, her work was featured at the ARC fashion show in Dublin.
---
Barbara Brown  – Brown's Vineyard
Located just off the main street in Portlaoise, Brown's Vineyard has always been in Barbara Brown's family but it hasn't always stocked wine. In 1945, Barbara's grandfather opened the shop as a greengrocers and then her father took over, selling seasonal fruit and veg and a range of delicatessen products.
---
Breda English Hayes  – MOET Accountants
Breda English Hayes had worked in an accountancy practice for 32 years but always dreamed of opening her own practice. Having worked in managerial roles, and on partner-led projects, Breda garnered a wealth of leadership experience. Breda aspired to provide more personalised services to businesses.
---
Carla Mooney – Silk Road ON DEMAND
Carla Mooney has turned her passion for film into a successful career as a producer, director, and creative entrepreneur.
---
Carla Taylor – An Sean-Teach
It almost seems as if South African Carla Taylor was meant to end up living and working at An Sean-Teach, a traditional thatched house on a farm in Co. Laois. She recently found out that a child reared in An Sean-Teach in Aughnacross emigrated to become a nun in Carla's own hometown of Boksburg, 10,000 km away.
---
Catherine Cocollos – Celtic Escargot
Having 350,000 snails in your back garden might sound like a pet control nightmare, but for Catherine Cocollos, it is her livelihood. Catherine runs snail business, Celtic Escargot, from her home in Kinvara, Co Galway, farming two types of snails.
---
Ciara Shine – Shines Seafood
After decades living and working in Ireland's largest fishing port, it's no surprise that it was the Shine family who discovered the delicious Albacore tuna.
---
Collette McGowan – Stripe Marketing
Setting up a new business can be a daunting experience for most people but entrepreneurship seems to be in Collette McGowan's blood. Having established two successful businesses previously, she was not afraid of launching another business using newly acquired skills and experience.
---
Clare Colohan – The Galway Food Company
Clare Colohan has a bluechip background but running a company was always in her blood. Coming from an entrepreneurial family, it was inevitable that she would one day run her own business.
---
Denise Bourke – Divas & Dudes
When you've worked in the fashion business for years, you develop a good eye for quality clothing. And it was this talent for spotting sought-after, luxury clothing that led Denise Bourke to set up her own business – Divas & Dudes.
---
Geraldine Byrne – Mediskin
Geraldine Byrne always practised a healthy lifestyle but she has now turned this passion into a successful multi-award-winning business.
---
Grainne Bagnall – Sense about Maths
Grainne Bagnall was working in recruitment for the IT and Gaming sectors when she noticed the lack of women coming into the workforce with maths and science qualifications.
---
Helen Conneely – Mementooh
Having worked as an artist for 25 years, Helen Conneely has created a range of different collections, from personalised jewellery to sculptures made from bogwood. Her latest project is Mementooh, a digital souvenir project creating a range of bespoke digital and physical contemporary souvenirs that tell a story using museum data.
---
Helen McArdle – FeedThePulse
A family of chefs surrounds Helen McArdle but she is the driving force behind the business side of FeedThePulse. Her husband Owen is the company's head chef and their two sons Glen and Dan are both qualified chefs.
---
Jenny Lawlor
Jenny Lawlor's career in jewellery design started with a ring she became obsessed with when she was just 14. After spotting it in a magazine, she begged her parents to have it.
---
Jing Farrelly – Zatino Travel Ltd
Jing Farrelly had worked as a nurse and IT professional before deciding on a career change. Originally from Wuhan in China, Jing was living in Co. Meath when she noticed an increase in the number of Chinese tourists coming to Ireland.
---
Lisa Larkin – Durrow Mills
As a mother of four young children, Lisa Larkin was always on the lookout for healthy and nutritious food.
---
Lisa Marie Clinton – Avail Support
A special bond between Lisa Marie Clinton and a young pupil who has sadly since passed away led to the development of her ground-breaking software, which helps people with disabilities gain more independence.
---
Maeve Sheridan – Western Herd Brewing
Maeve Sheridan and her brother, Michael Eustace, both share a passion for a good-quality beer so setting up their own brewery was a natural progression for the siblings. Maeve, who has a background in finance, was working in Luxembourg when she developed a fondness for the various European-style beers.
---
Martina Walsh – KnitAnything.com
Ever since she first learned how to cast on in primary school, Martina Walsh has been an avid knitter. And it was the combination of this life-long hobby with her career in software development that sparked the clever idea for KnitAnything.com.
---
Maryrose Simpson – MyLadyBug
Maryrose Simpson had the idea for her award-winning business in her head for a while. But it was only when she was working as a graphic designer for a number of start-ups that she decided to go out on her own.
---
Martha Kearns – StoryLab
As a former journalist and national news editor, storytelling is in Martha Kearns' blood.
---
Mila Khokha – Baked With Love
Based in Monaghan town, the family-run Baked With Love bakery produces premium mini cakes and pastries with an Eastern European influence. The company was set up by Mila Khokha, who is originally from Belarus and came to Ireland over a decade ago. In mid-2014, she realised a long-term dream by setting up her bakery.
---
Nessa Duggan – Rightify
Nessa Duggan had been working in the technology sector for 12 years when she noticed a gap in the market for a company providing technical writing services for businesses in the sector.
---
Niamh Hogan – Holos Skincare
Creating luxury skincare brand Holos was a natural progression for Niamh Hogan whose background is in natural health. A yoga, exercise and meditation teacher, Niamh always had a strong desire for a holistic lifestyle.
---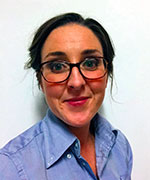 Niamh White – Horetown House
Horetown House has always been a focal point in the village of Foulksmills where Niamh White's mother grew up. So when it came up for sale, Niamh's uncle, Tom, who had worked there as a teenager, bought it as a development project.
---
Nicki Hoyne – My Shining Armour
Nicki Hoyne was the girl in school with the coolest notebook or wearing a funky necklace she picked up from a market. Now, she has turned that passion for accessories into a highly-successful online accessories and gifting store.
---
Norma Dinneen – Bó Rua Farm
The award-winning creamy milk that comes from the cows grazing on the lush grass of Bó Rua Farm is now being crafted into a range of award-winning farmhouse cheeses.
---
Ruth Graham – Aye Do
Ruth Graham jokes that she came up with the name of her company, Aye Do, before the business idea was even formed. But what could be a more perfect name for a company designing quirky and cool wedding invitations based in Donegal?
---
Sandra Burns – Joe's Farm Crisps
Sandra Burns and her husband Joe had been growing vegetables for seven years on their farm in Ballycurraginny, Killeagh, Co. Cork before they came up with an innovative way to add value to their produce.
---
Sarah Martin – Mama Bud
Sarah Martin has travelled — and lived — all over the world as part of her work and study. And it was during of these trips that she came up with the idea for Mama Bud. When in China, where she was as part of her MBA at the Smurfit School of Business, Sarah noticed the problem with contamination of baby food in the country.
---
Siobhan Quinn – BallyBoy Design
It is said that successful entrepreneurs are those who see a gap in the market and grab that opportunity. If that's true, then Siobhán Quinn is cut from that same ambitious, risk-taking cloth.
---
Valerie Murphy – Valerie's Breast Care
Valerie Murphy has a passion for volunteering and it was this altruism that sparked the idea for her business. Living in Texas, Valerie started helping out at a local breast cancer charity. While two of her children were in crèche, and with her youngest in tow, she found volunteering was a great way of meeting people.
---
Wendy Kavanagh – Irish Food Tours
One of Wendy Kavanagh's earliest memories is of baking 'apple tarts' on jam jar lids under the watchful eye of her grandmother, who was the cook for the Leigh family on Rosegarland Estate in Wexford.