Ailbhe Gerrard – Brookfield Farm 
Ailbhe Gerrard is the farmer, beekeeper, craft maker and agricultural researcher behind Brookfield Farm. After working and living in Dublin and abroad she returned to farm near her family home.
---
Aileen Barron – Green Acre Marketing
Growing up on a farm in Butlerstown, County Waterford, Aileen Barron has spent her entire life immersed in the world of agriculture.
In 2014, combining that background with her academic qualifications in marketing and agribusiness, Aileen was ideally positioned to establish Green Acre Marketing, a digital agency providing marketing services to agribusinesses across Ireland.
---
Alma Jordan – Agrikids
Alma Jordan created AgriKids in 2015 to teach children about farm safety in a fun and interactive way. What started as a series of books called Tales from Riverside Farm has expanded into a multi-award-winning business.
---
Ann O'Reilly  – Zobi
After a break of 15 years from making bespoke bridal and evening wear, Ann O'Reilly returned to work in 2016 to set up her own business working with renowned and up-and-coming Irish designers.
---
Barbara Brown  – Brown's Vineyard
Located just off the main street in Portlaoise, Brown's Vineyard has always been in Barbara Brown's family but it hasn't always stocked wine. In 1945, Barbara's grandfather opened the shop as a greengrocers and then her father took over, selling seasonal fruit and veg and a range of delicatessen products.
---
Breda English Hayes  – MOET Accountants
Breda English Hayes had worked in an accountancy practice for 32 years but always dreamed of opening her own practice. Having worked in managerial roles, and on partner-led projects, Breda garnered a wealth of leadership experience. Breda aspired to provide more personalised services to businesses.
---
Carla Taylor – An Sean-Teach
When Carla Taylor ended up living and working in An Sean-Teach The Old House, a traditional thatched house in Aughnacross, Co Laois, she uncovered a remarkable coincidence: a nun in Carla's home town of Boksburg in South Africa had been born in the house.
---
Ciara Shine – Shines Seafood
After decades living and working in Ireland's largest fishing port, it's no surprise that it was the Shine family who discovered the delicious Albacore tuna.
---
Geraldine Jones– Mediskin
Geraldine Jones is the founder and creator of Skin Formulas. With 20 years experience in the skincare industry having worked in Ireland and abroad, Geraldine truly understands skin both inside and out.
---
Helen McArdle – Feed The Pulse
Helen McArdle is the driving force behind FeedThePulse, a family food company based in Claregalway, Co Galway. Her husband Owen is the company's head chef. The company was born from a simple idea that the foods we cook should contribute to our future health and wellbeing.
---
Jing Farrelly – Zatino Travel Ltd
Jing Farrelly's background allows her to bring knowledge of China and Ireland, together with technical skills learned through her academic studies, and insights gained from her wide-ranging experience of many sectors.
---
Maeve Sheridan – Western Herd Brewing
Maeve Sheridan and her brother, Michael Eustace, both share a passion for a good-quality beer so setting up their own brewery was a natural progression for the siblings. Maeve, who has a background in finance, was working in Luxembourg when she developed a fondness for the various European-style beers.
---
Martha Kearns – StoryLab
As a former journalist and national news editor, storytelling is in Martha Kearns' blood. That's why she put her 20 years of writing and editing experience – as well as her deep knowledge of the media landscape – into creating a new story for herself and her family.
---
Niamh Hogan – Holos Skincare
Creating luxury skincare brand Holos was a natural progression for Niamh Hogan whose background is in natural health. Through her research of plant and essential oils for wellbeing, Niamh discovered the great benefits plant ingredients have on the skin and was inspired to create a skincare range that focused on skin health and on helping to prevent the signs of ageing.
---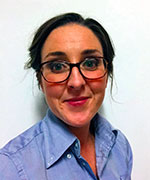 Niamh White – Horetown House
Horetown House has always been a focal point in the village of Foulksmills where Niamh White's mother grew up. So when it came up for sale, Niamh's uncle, Tom, who had worked there as a teenager, bought it as a development project.
---
Nicki Hoyne – Nicki Hoyne Collection
Nicki Hoyne is founder of luxury accessories brand, The Nicki Hoyne Collection. Nicki wants to inspire people to cherish and enjoy fashion instead on consuming it and throwing it away.
---
Norma Dinneen – Bó Rua Farm
The award-winning creamy milk that comes from the cows grazing on the lush grass of Bó Rua Farm is now being crafted into a range of award-winning farmhouse cheeses.
---
Ruth Graham – Ruth Graham Illustration
Ruth Graham is a deft perceptive illustrator with a huge flair for mood and message. A graduate of the renowned Falmouth University, she sprung on from that to establish her flourishing illustration business which services a diverse book of national and International clients working across sectors such as the arts, education, enterprise and
tourism.
---
Siobhan Quinn – BallyBoy Design
It is said that successful entrepreneurs are those who see a gap in the market and grab that opportunity. If that's true, then Siobhán Quinn is cut from that same ambitious, risk-taking cloth.
---
Valerie Murphy – Valerie's Breast Care
Valerie Murphy has a passion for volunteering and it was this altruism that sparked the idea for her business. Living in Texas, Valerie started helping out at a local breast cancer charity. While two of her children were in crèche, and with her youngest in tow, she found volunteering was a great way of meeting people.
---